Friday, June 2, 2023, 8pm, UMBC Earl and Darielle Linehan Concert Hall, f

ree event, reserve tickets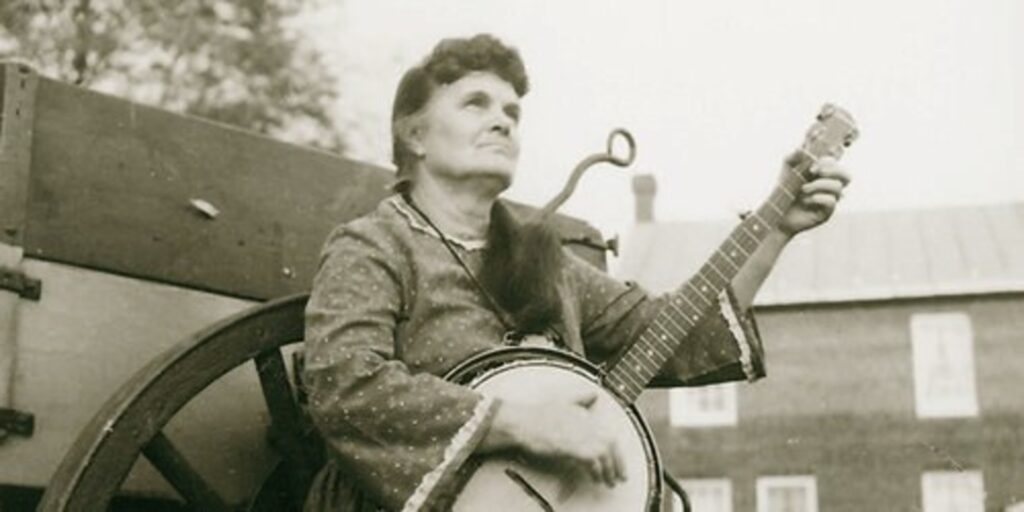 With a voice born in the mountains and shaped by the hard times she lived and saw, Ola Belle Reed (1916-2002) established herself as a significant and influential banjo picker, singer, and songwriter of old-time mountain music.
This concert celebrates Ola Belle's life and legacy by bringing together musicians and family members who worked her, along with those who continue to carry on in the tradition of old-time music. It is part of the broader Ola Belle project ongoing at UMBC this spring, including an exhibit at the AOK Library Gallery and the screening of a new documentary film.
Featured Performers:
Cathy Fink & Marcy Marxer

TWO-TIME GRAMMY® Award Winners, Cathy Fink & Marcy Marxerare master musicians with a career spanning over 35 years. Their superb harmonies are backed by instrumental virtuosity on the guitar, five-string banjo, ukulele, mandolin, cello-banjo, and many other instruments. Cathy and Marcy were close friends of  Ola Belle and are carrying on her legacy as performers, mentors and leaders in the folk music community.

The Honey Dewdrops
Virginia raised and Maryland based, Laura Wortman and Kagey Parrish of The Honey Dewdrops began touring in 2009 and have called the city of Baltimore home since 2014. With several albums and thirteen years of playing shows on the road, Laura and Kagey continue to expand their experimental folk sound while maintaining a commitment to deepening their understanding of the world through the lens of music. No Depression says of the new album, Light Behind Light, "The Honey Dewdrops have a way of filling their songs with humanity, using their beautiful playing and harmonies to emphasize what connects us all."

Dave Reed
Along with his mother Ola Belle and father Bud Reed, Dave was part of the iconic trio that defined Ola Belle's career in the 1970s and 80s. Their performances included  the 1972 National Folklife Festival in Washington, DC.  Dave also recorded extensively with Ola Belle, accompanying her on the 1973 album Ola Belle Reed. The album was added by the Library of Congress to National Recording Registry in 2019. He appears on many of Ola Belle's recordings preserved by the National Council for the Traditional Arts. As a singer-songwriter and multi-instrumentalist Dave carries the legacy of his Ola Belle forward in his performance of traditional and original works.

Hugh Campbell & Friends
Singer-songwriter Hugh Campbell will perform with friends Martha McAvoy and David Farmer. A nephew of Ola Belle, Hugh follows in the family tradition.

& Cliff Murphy
Co-author of Ola Belle Reed and Southern Mountain Music on the Mason-Dixon Line, Cliff Murphy is director of the Smithsonian's Center for Folklife and Cultural Heritage. A singer-songwriter in his own right, Cliff is also a member of the group Say ZuZu.